EDOS — Then
Thank you to Martin Mendelsberg for scanning this image from his father, Nate Mendelsberg's, memorabilia. Nate was a founding member of EDOS.
Best we can estimate, the picture was taken in 1973 (some think late 60s), not sure of the occasion
You may recognize the location as the south wall of the current social hall.
Hovering over a face should identify the person!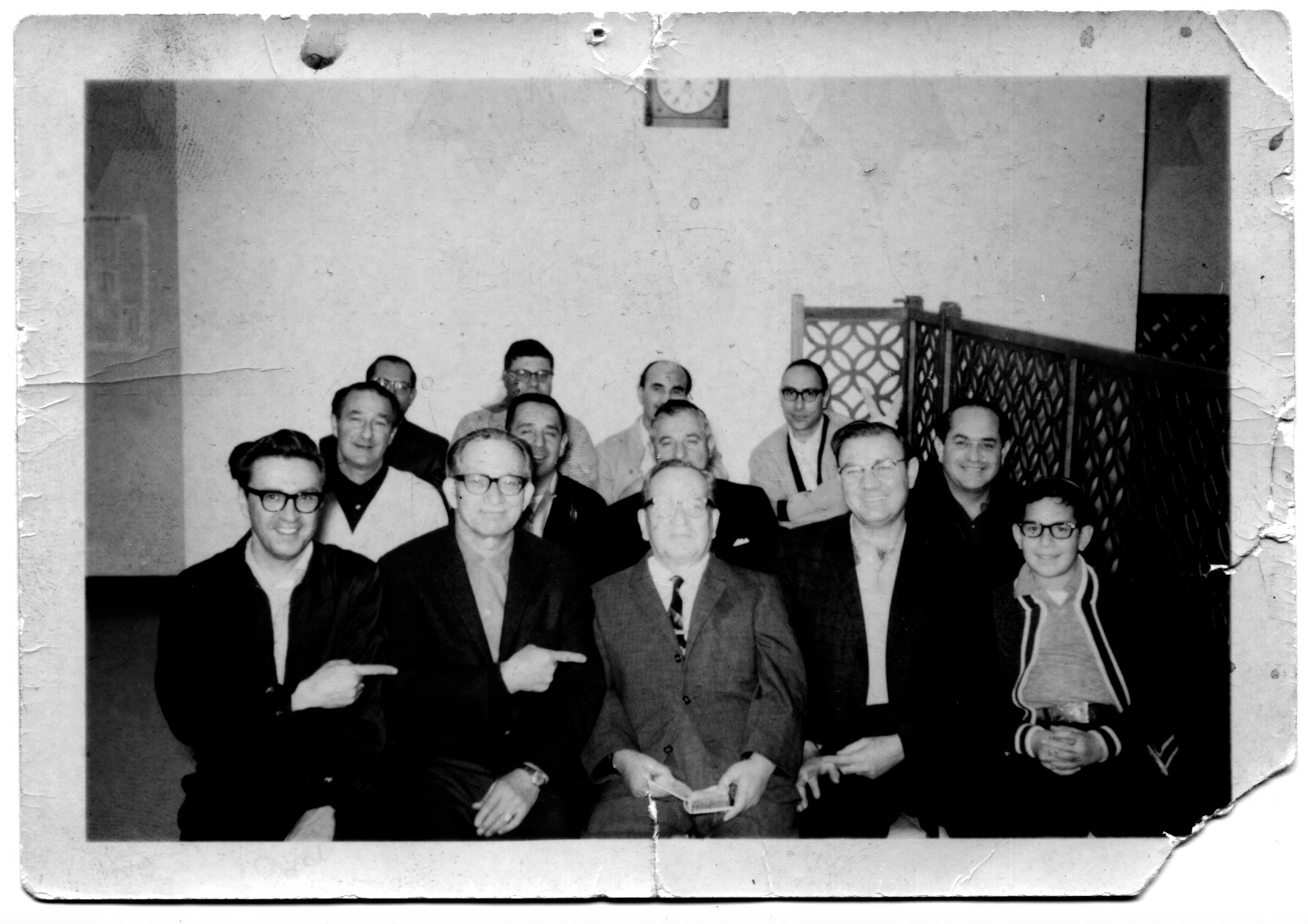 Identified, but not positioned: Please help if you know! Also, if you note any unidentified or misidentified!
Vernie Friedman, Leon Ginsberg, Pete Gordon, Nate Mendelsberg, P. Kantrowitz, Ralph Nordhauser, Reuven Rosen, Sam Okner, Mr. Saltzman, J. Shames, Mutty Shames, Ted Silverman, Sam Zepelin